Roof Plumber Melbourne
Specialising in:
All Types of Roof Repairs & Replacement
Gutter Repairs & Replacement
Metal & Colorbond Roof Repairs & Replacement
Under Deck Roofing
Need a roof plumber or roof repairer in Melbourne?
You've come to the right place!
The team at Gutters R Us has built a solid reputation for providing expert roof plumbing and roof repair services. Besides, for almost three decades, we have met the needs of residential, commercial, and industrial clients across the greater Melbourne area.
Gutters R Us has been a trustworthy, reliable roof restoration and plumbing service provider since 1990.  Yet, we are known for our efficient, effective installation techniques. And the ability to complete every project within the deadline. Likewise, we strive to offer the most cost-effective prices.
Obligation Free Quote and Consultation
Our experienced and knowledgeable staff are always on-hand to provide honest, straightforward advice alongside realistic, no-obligation quotes. In the same way, before tailoring the perfect roof or gutter solution for your home, office, or factory, let us consider your needs and budget.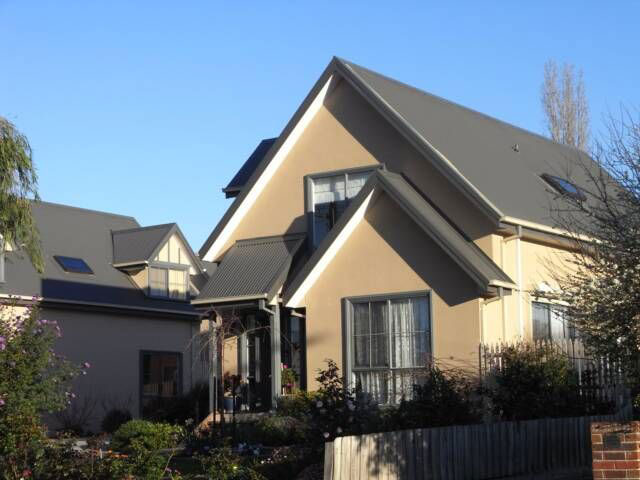 We Provide Roof Repairs and Roof Plumber in Melbourne
Our roof repair experts service the entire Melbourne metro area.
Whatever the problem is with your roof, we can repair it. Just give us a call for an obligation-free quote and consultation.
Indeed, we are committed to providing the very best for our clients. That's why when it comes to roofs, we exclusively use Colorbond, Australia's favourite and highest-quality steel building material.
There is no better option for roofing systems that demand design flexibility and ultimate durability. With a Gutters R Us solution, you can be confident we'll prolong the life of your roof.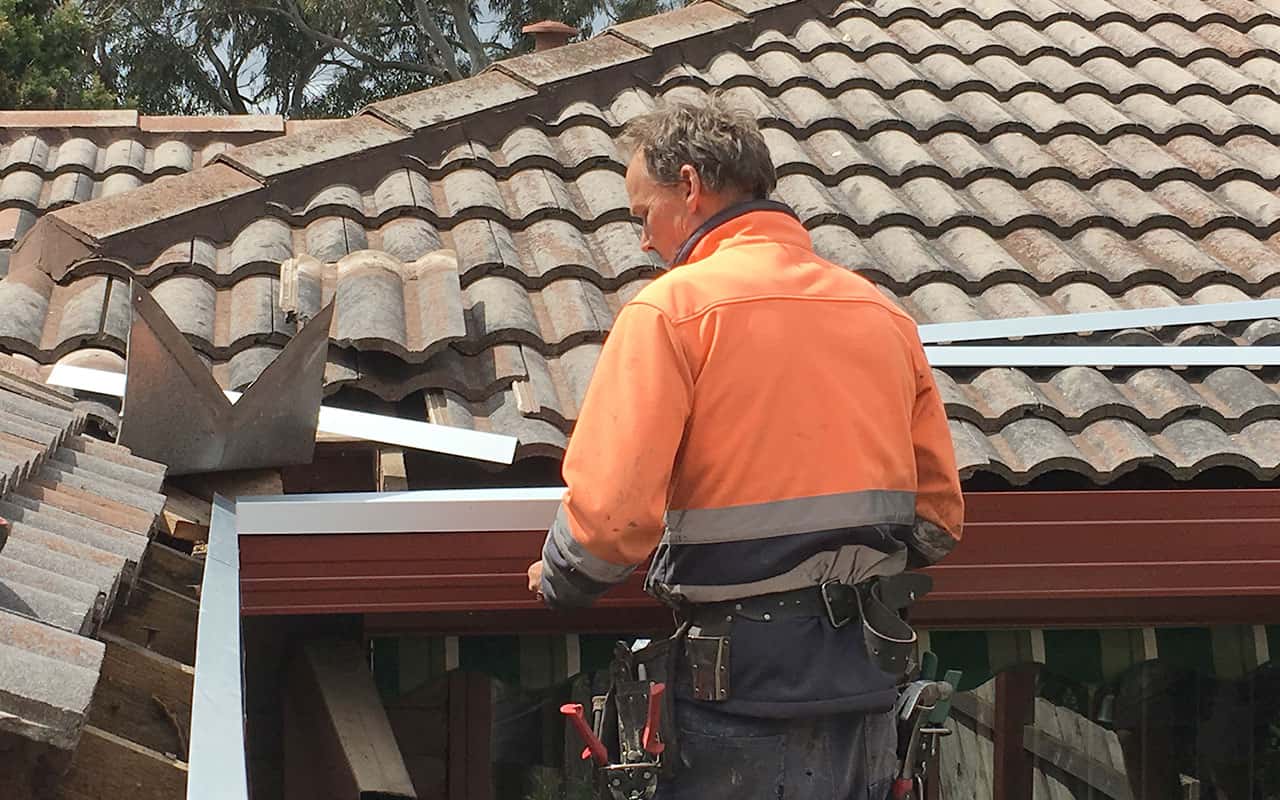 Great work, small job was no problem. Work done quickly and efficiently. Cheryl
Happy with gutter replacement by Brendan team. Highly recommend.
bev vanderhoeven
2022-09-07
Had gutters replaced today and couldn't be happier with the work. Thanks Brendan
Dear Brendan, Thankyou ever so much!, for yr help, re my leaking roof, I really appreciated it, (as things have been a "nightmare!& A Half"!,with one roof problem, after another!,( caused by "guilty" SERVICESEEKING & THEIR "DODGY!/RIPOFF!, tradies!!),whom hopefully will get "caught"!! (& TO "YOU"!,SERVICESEEKING.COM.AU "GO JUMP IN THE LAKE"!, I SAY!) THANKYOU BRENDAN!!, YOU WERE WONDERFUL! REGARDS,JEN XX
George Liolios
2021-08-26
Looked Gutter R Us up on the internet. Read there reviews and decided to call them for a quote at my mother's house. Brendan turned up on time and gave us some good advice for my mother house. His quote was competitive and in budget for us. Gave them the go ahead and in 2 week job was done . Very happy thay came in and did the job quickly. Cleaned up when thay finished. Very nice to deal with.
Rory Hendricks
2021-02-07
Prompt service from Brendan🥂
Thank you to Brendan and his team for the work they have done to our house in Altona North. Bought an old 3 bedroom home which needed a lot of work. Gutters were rusted through and leaking so had to be replaced. Gutters R Us came out to quote, removed old guttering, and installed new colorbond steel gutters and downpipes for the whole house and garage. Best part was they cleaned up thoroughly and removed all offcuts and old materials. Plus they were done in a day and a half. Would recommend to anyone looking for quality workmanship at a good price.
Brendan's crew did a fabulous job replacing downpipes, gutters, box drains and sections of rotten fascia board. They were here promptly when they said they would. One of the guys came back the next day to check that the grouting was set properly and hadn't sagged. I recommend them wholeheartedly and will use them again. Simon Rawson – Wheelers Hill
Get a Free Quote
For a free, no-obligation quote, give us a call or send a message using the contact form.
Factory 2/5 Seismic Court
Rowville Vic 3178
Phone:  1300 733 560
Office Hours
Monday – Friday: 8:30 am – 5:30 pm
Saturday – Sunday: Closed