Roof Plumber Melbourne
Specialising in:
All Types of Roof Repairs & Replacement
Gutter Repairs & Replacement
Metal & Colorbond Roof Repairs & Replacement
Under Deck Roofing
Need a roof plumber or roof repairer in Melbourne?
You've come to the right place!
The team at Gutters R Us has built a solid reputation for providing expert roof plumbing and roof repair services. For almost three decades, we have been meeting the needs of residential, commercial and industrial clients across the greater Melbourne area.
Gutters R Us has been a trustworthy and reliable provider of roof restoration and roof plumbing services since 1990.  We are known for our efficiency, effective installation techniques, and ability to complete every project within deadline. Furthermore, we continually strive to offer the most cost-effective prices.
Obligation Free Quote and Consultation
Our experienced and knowledgeable staff are always on-hand to provide honest, straightforward advice, alongside realistic, no-obligation quotes. Let us consider your distinct needs and budget, before tailoring the perfect roof or gutter solution for your home, office or factory.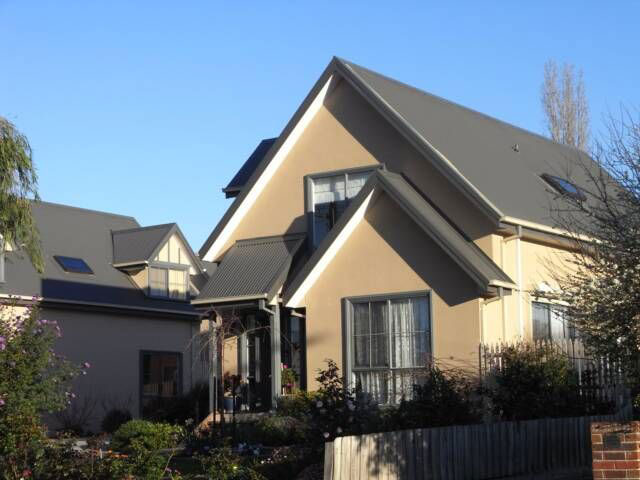 We Provide Roof Repairs All Over Melbourne.
Our roof repair experts service the entire Melbourne metro area.
Whatever the problem is with your roof, we can repair it. Just give us a a call for an obligation free quote and consultation.
We are committed to providing the very best for our clients. That's why when it comes to roofs we exclusively use Colorbond, Australia's favourite and highest quality steel building material.
There really is no better option for roofing systems that demand design flexibility and ultimate durability. With a Gutters R Us solution, you can be confident we'll prolong the life of your roof.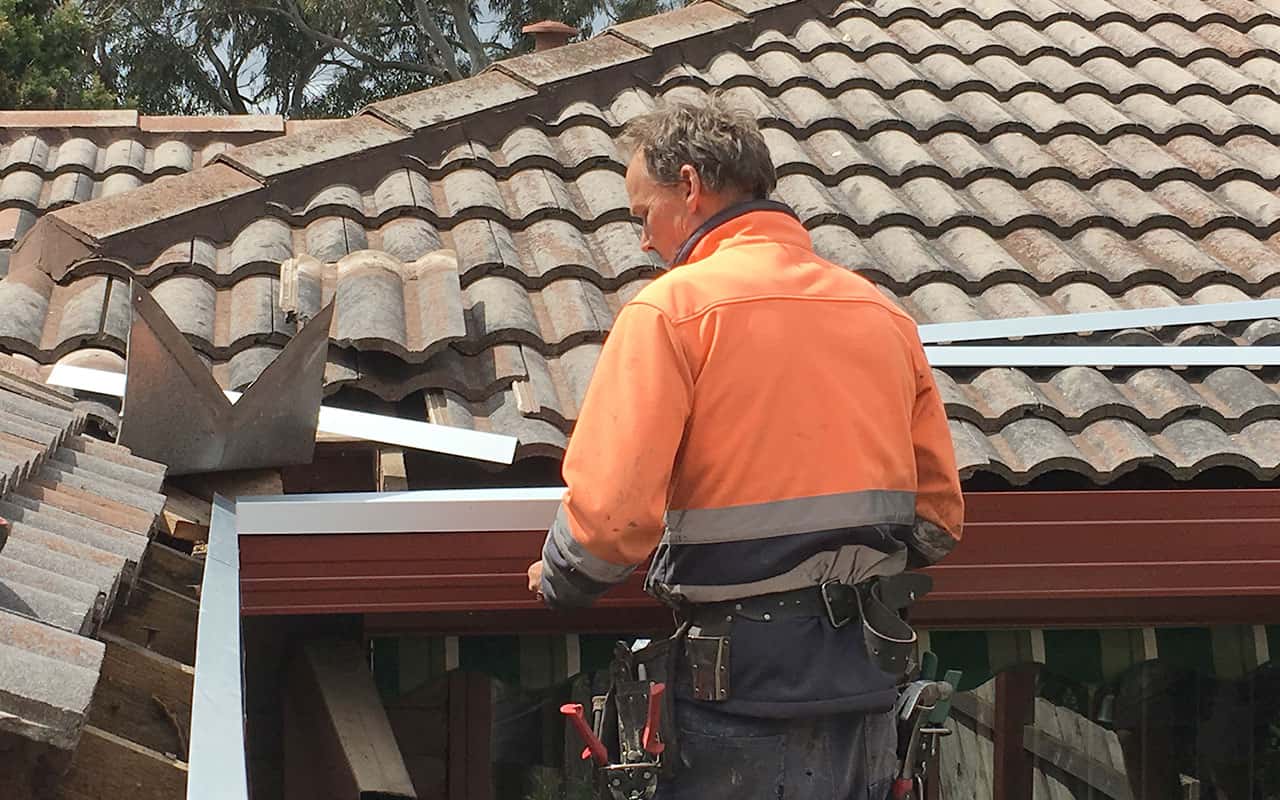 Roof repairs
We specialise in General Roof Repairs.  We've been in the industry since 1990 and have plenty of experience delivering all kinds of repairs to all kinds of roofs.
Quality of workmanship is something we take extremely seriously.  Our team consists of fully-licensed, expert roof plumbers.
You can rest assured your job will be carried out by professional tradespeople, completed to the standards required by the Plumbing Code of Australia.
We guarantee that your house will be waterproof at all times during all our roofing replacements and repairs.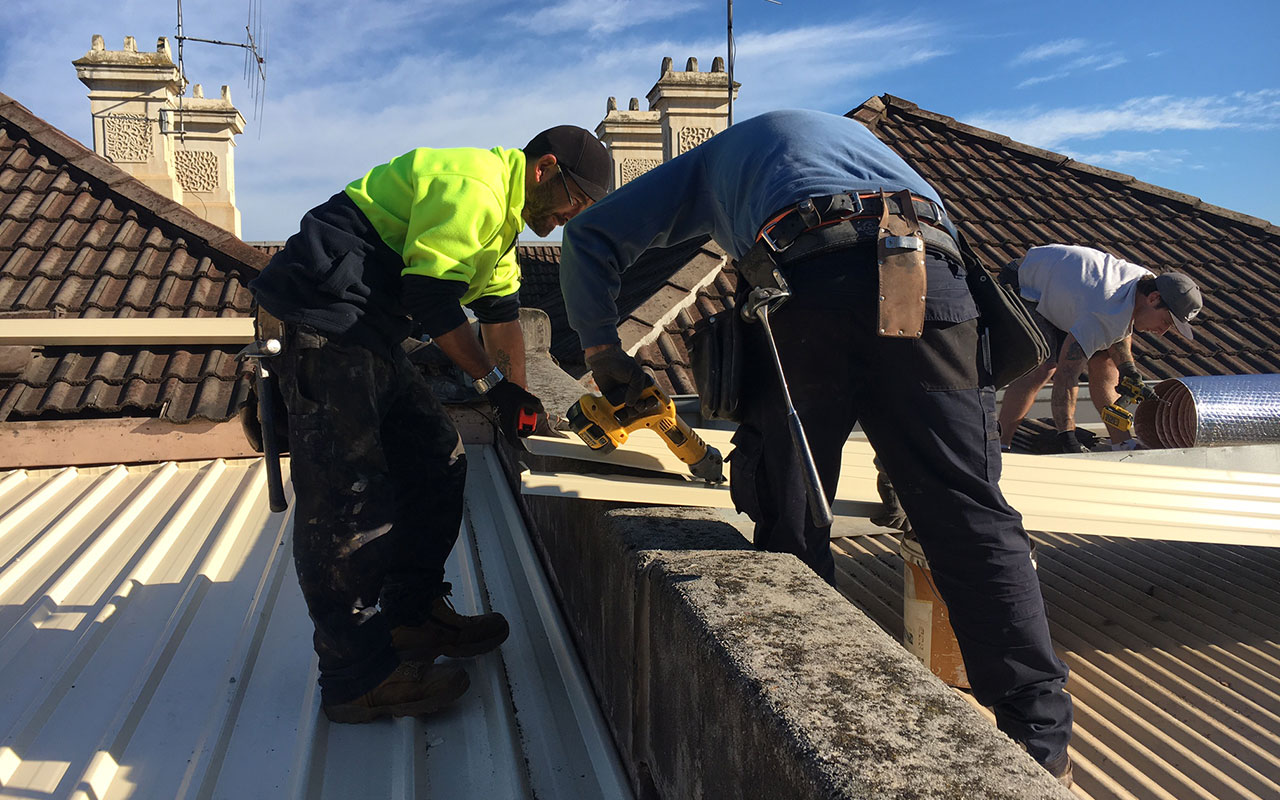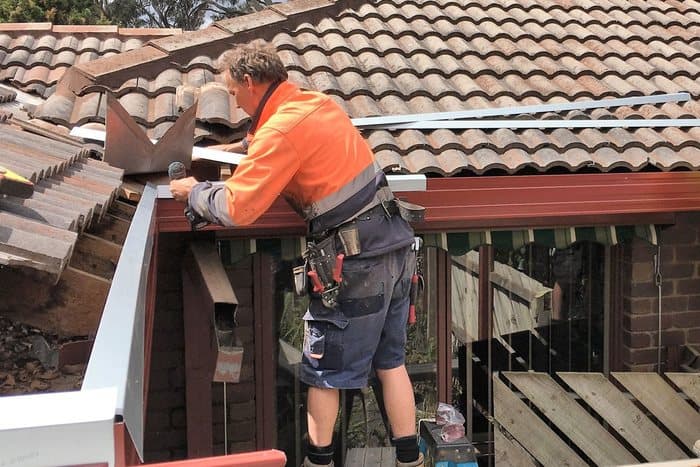 Tiled Roof repairs
We repair and restore both terracotta roofs and concrete tile roofs.
While tiles looks great, there are a number of things that can go wrong and regular maintenance and repairs are required.
The most common types of repairs required for tiled roofs include re-bedding and re-pointing, cleaning of moss build up and fixing roof leaks caused by cracked or broken tiles.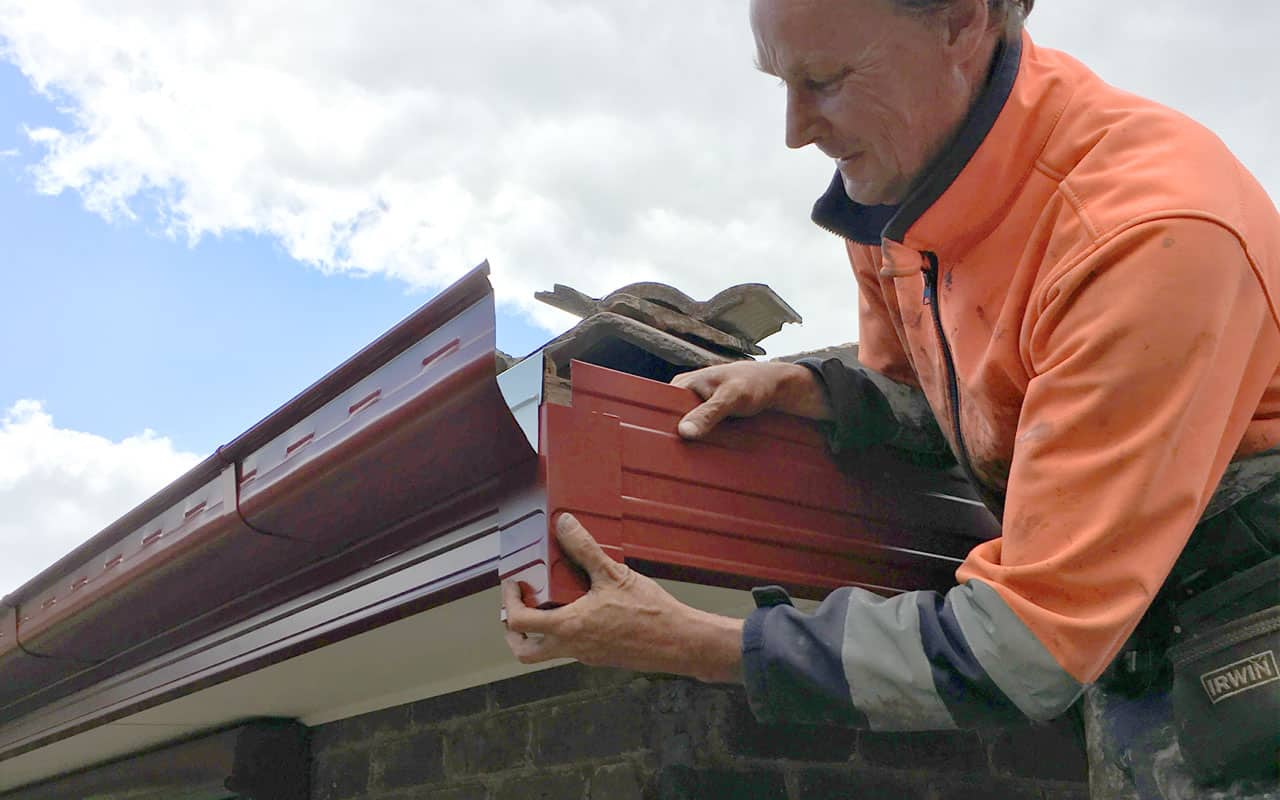 Gutter Repairs & Replacement
Whether you're looking for gutter installation or gutter replacement, we have an extensive range of robust systems that will solve any problem.
From Quad to Easiflow, Fascia Gutter, Downpipes, Spouts and Fascia Covers, we'll be sure to find a profile that perfectly meets the needs of your property.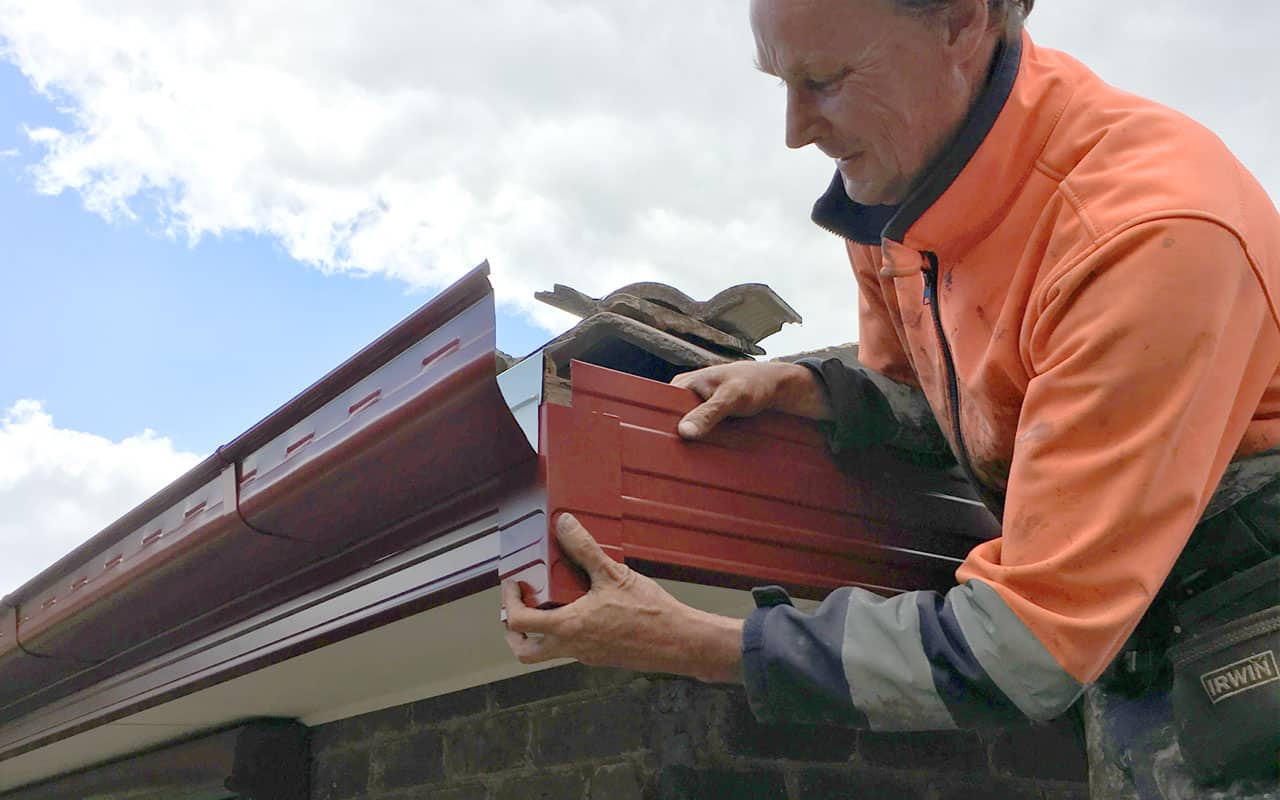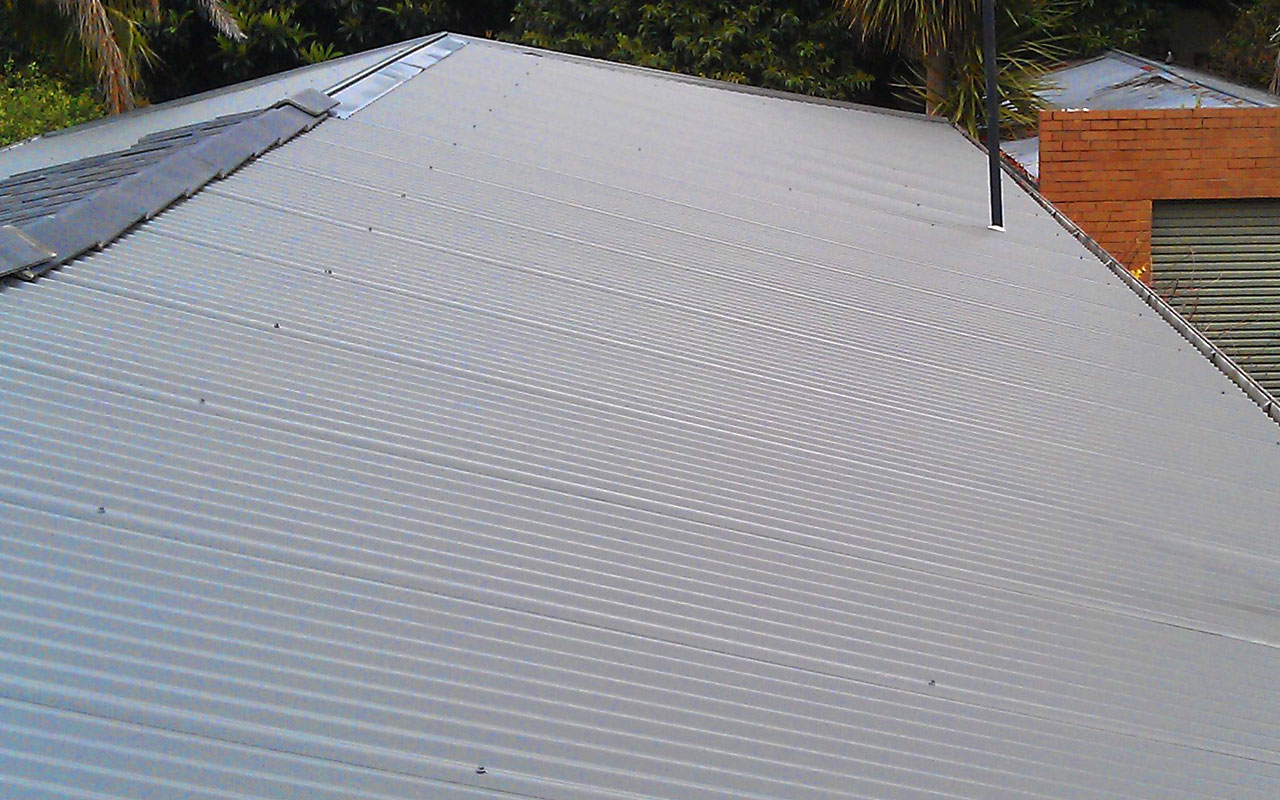 Metal Roofing Repairs & Replacements
Broken tiles can lead to leaking roofs, and extensive damage can result if they are not swiftly replaced.  Depending on the extent of the damage, sometimes the best solution is to fully replace an entire tiled roof.
A sturdy metal Colorbond roof replacement, built and installed to withstand the test of time, is the preferred option of many clients.  Our team is equipped to recommend, supply, install and restore Colorbond roofing options across all profiles. Our range includes Custom Orb (corrugated), Monoclad Speed Deck and more, with the added option of Polycarbonate Roofing for outdoor areas.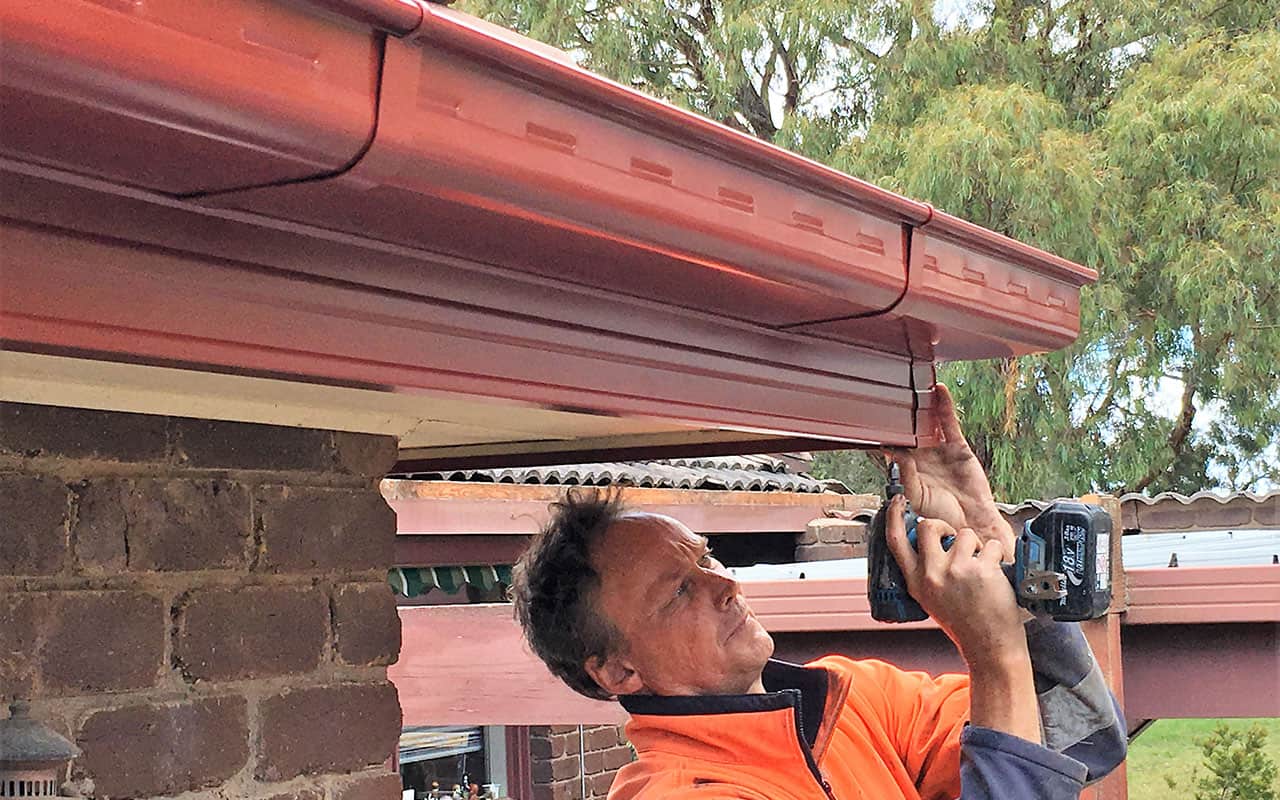 Roof Plumbing
At Gutters R Us, we specialise in all aspects of roof plumbing, including new homes, period style properties, retail stores, commercial buildings, warehouses and industrial buildings.
Our team consists of fully-licensed, expert roof plumbers. You can rest assured your job will be carried out by professional tradespeople, completed to the standards required by the Plumbing Code of Australia.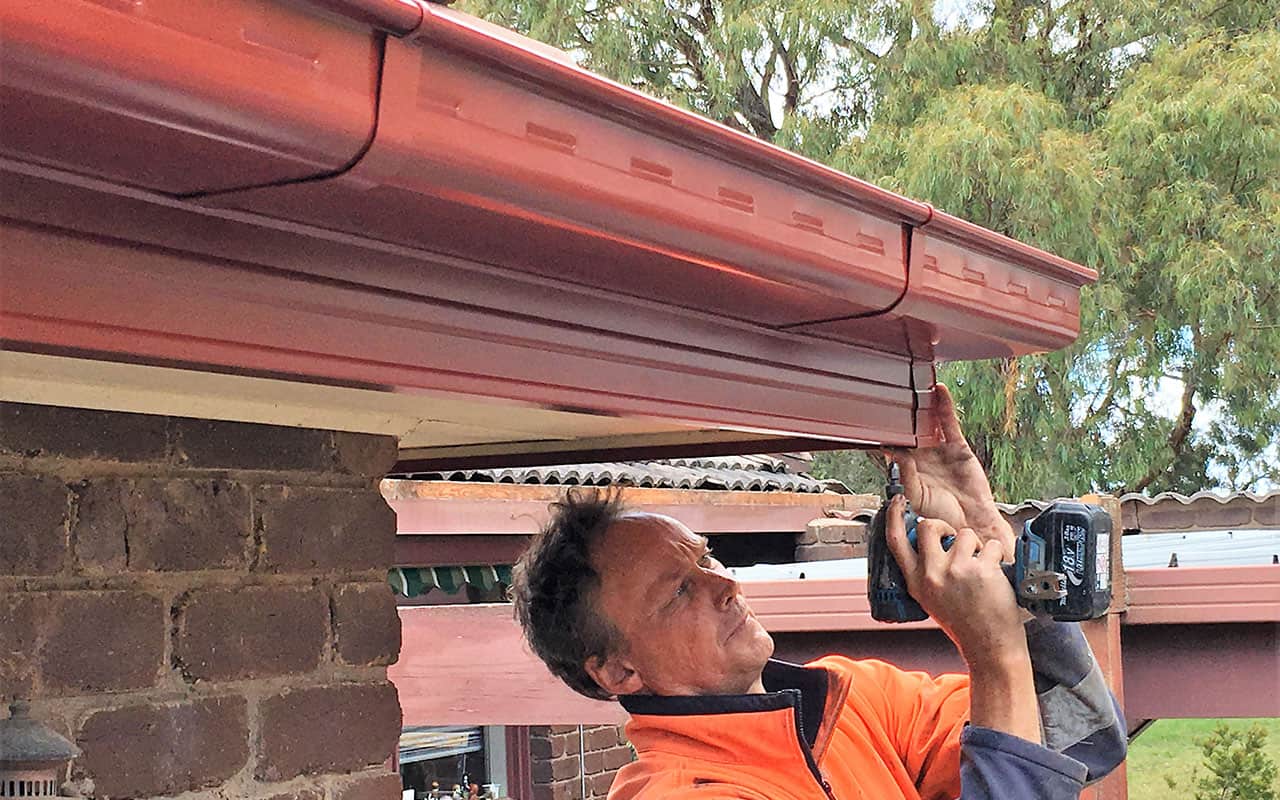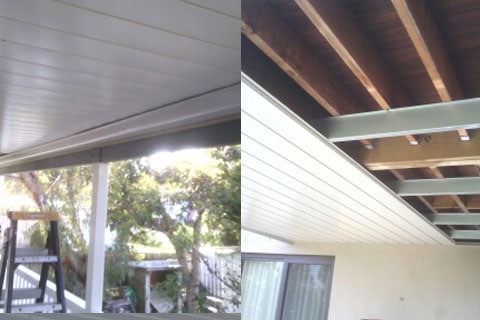 Under Deck Roofing
Make the most of your outdoor area!
Have you ever wondered what to do with the empty space underneath your deck?
Installing metal roofing can transform this empty space into a usable storage area or even an extra outdoor room.
Happy Customers
_____
"Brendan and the team did an amazing job. They were on time and delivered everything they promised. The big test came this week during a heavy downpour – gutters and down pipes worked just like they needed to!"
Shane G.
⭐️⭐️⭐️⭐️⭐️
Get a Free Quote
For a free, no obligation quote, give us a call or send a message using the contact form.
Factory 2/5 Seismic Court
Rowville Vic 3178
Phone:  1300 733 560
Office Hours
Monday – Friday: 8:30am – 5:30pm
Saturday – Sunday: Closed