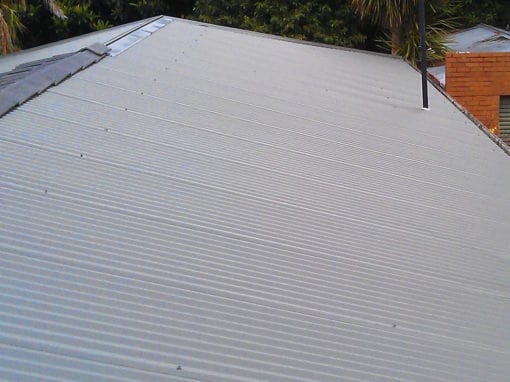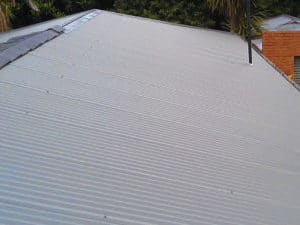 Gutters R Us offers Metal Roofing services from repairs to complete replacements. To provide the best service to you, we have highly trained and experienced metal roof installers and we'll make sure to send our most experienced person in each field to you from quote to completion of your job.
If you're searching for quality metal roofing services, look no further than Gutters R Us, Melbourne's premier roof replacement and repair specialist.
We know how important a well maintained and secure roof is, particularly given Melbourne's variable weather conditions. That is why we're proud to offer Melbournians a comprehensive range of metal roofing services, from minor repairs to complete replacements.
To ensure we provide the best possible service, our team consists of highly trained and experienced metal roof installers. Tell us about the issues you're having and what you hope to achieve. We'll then identify and appoint the most appropriate expert to manage every stage of your project.
Gutters R Us metal roofing services include:
Repairs
Restorations
Replacement
Fascia Board Replacement
Colorbond Fascia Covers
Roof Inspections
We're commited to providing our clients with the highest quality finish so we work only with products supplied by major and trusted manufacturers. Our work and components also come with realistic guarantees, for added peace of mind.
All of the products we use are supplied by major manufacturers, which ensures that we can offer you realistic guarantees and a high quality finish.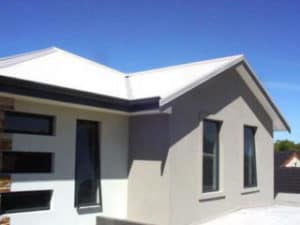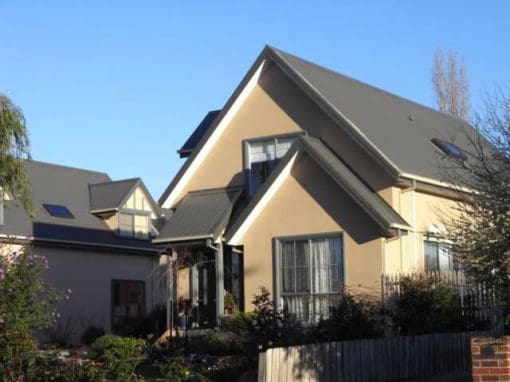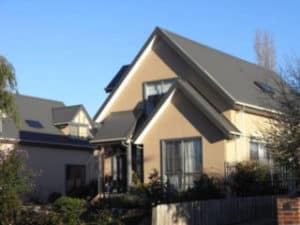 Quality Metal Roofing Services at Competitive Prices
Are you looking for the most cost effective metal roof services? Perhaps your current metal roof structure is starting to appear old, damaged or tired? Maybe you've noticed some leaking, and perhaps even some early signs of water damage. Or are you considering replacing a more traditional tile roof with a metal alternative. Whatever your situation, our expert team has the knowledge and experience to identify the perfect solution for your property. We'll take into consideration structure, functionality, aesthetics and your budget.
The Best Colorbond Roofing Melbourne Has to Offer
We are committed to providing the very best service for our clients. That's why, for our metal roofs we use only genuine Colorbond steel. Australia's favourite and highest quality steel building material. There really is no better option for design, flexibility and ongoing durability.
Our team is equipped to recommend, supply, install and restore Colorbond roofing options across all profiles. The Gutters R Us roof sheeting range includes Custom Orb (corrugated), Monoclad Speed Deck and more, with the added option of Polycarbonate Roofing for outdoor living areas.
Under Deck Roofing
If you've ever wondered about using the empty space underneath your deck for an actual purpose, wonder no more. Installing metal roofing can transform your empty space into a usable storage area or perhaps an additional outdoor room.
We'll discuss your circumstances and requirements, offering trustworthy advice at every stage. This will allow you to make the most informed decision when it comes to repairing, replacing or upgrading your roof.
Once you commit to utilising our team's services, we'll commit to getting the job done with efficiency, on budget and to the highest possible standard. We strive to leave every customer with a result that exceeds expectations and is built to last.
For more information see our Under Deck Roofing page.
Contact us on 1300 733 560 for a no obligation free quote.
Our metal roof restoration specialist will offer options suited to your home, budget and requirements.
Does metal roofing cost more than tiled roofing?
Metal roofing is increasing in popularity due to its durability, longevity and no crack or peel guarantees. Metal roofing is excellent value for money, as it lasts longer before needing repairs and replacement. Tiled roofing may sometimes be cheaper up front , but requires more maintenance, costing more across the life of the roof.
Will a metal roof last longer than other roofing types?
Metal roofing can last for over 60 years with the correct maintenance and care. Other types of roofing will last around 15 years minimum and require more regular maintenance and repairs.
Is metal roofing prone to damage?
Metal roofing is extremely tough and durable. The only way nature could damage your metal roof is with very large hailstones or dropping a tree on your house. Normal weather conditions will not damage metal roofing.
Which metal roofing material is best?
There are many different types of metal roofing, the most durable is copper, but the most cost effective is steel roofing such as Colorbond.
Below is a list of all the different types of metal roofing and their benefits:
1. Tin – Many years ago, a lot of industrial buildings were covered with tin roofs. Affordable, easy to install and suitable for storage purposes, however not acceptable for residential purposes.
2. Iron – Also affordable, There are two types of iron metal roofing, still being used in industrial type constructions.
Inverted Box Rib – This type of roofing is inexpensive, and comes in corrugated squares, that have low quality. It's mostly used on small storage structures that do not need special insulation.
Corrugated Galvanized Iron – Coated with steel these panels have increased durability. It's cheap and durable and is often used for barns and sheds.
3. Steel – The most common metal roofing material is stainless steel, which is also the most affordable in comparison to other modern quality roofing materials. Steel is very strong and resistant to rust and dents caused by impact from hail. Stainless steel comes in a wide variety of colors, and it's suitable for homes.
Galvanized steel – Steel (or iron) coated with zinc, making the roof more resistant to corrosion.
Galvalume steel – Coated with aluminum (zinc can also be added), improves resistance against corrosion and rust. It is considered one of the best metal roofing materials because of its longevity and strength. It also offers a wide range of colors to choose from, as it is painted at the factory.
Stone coated steel – A layer of ceramic-coated stone granules is added to steel coated in the zinc/iron. It is extremely stylish and strong, being also available in different colors and designs.
4. Aluminium – Although more expensive than steel roofing, Aluminium has more benefits; it's lightweight, durable, totally recyclable, malleable and energy efficient. It is a good choice for residential use.
5. Copper – This is the most expensive roofing material. It is extremely durable, it has a life expectancy of 100 years, with regular maintenance and care. It also has a higher resistance against fire.
What is the lifespan of a metal roof?
The different types of metal roofing have a similar life expectancy, ranging between 40-70 years, except copper which has a life expectancy of 100 years.
Frequently asked questions
How much will it cost?
There are several factors to consider before giving a realistic and honest quote. These include whether it is a single storey or double storey building, any access restrictions, the extent of the damage, if scaffolding is required or other safety compliance issues are relevant. The only way to give you an honest quote is to visit the site and understand the job requirements.
How long will it take?
Many of our jobs take a day or two, however as with price, there are a number of variables that we consider before telling you how long your specific job will take.
Do you guarantee your work?
Our staff have all the proper licenses and we use quality products from leading manufacturers so we are able to offer our clients a guarantee on materials of 20 years and workmanship of 6 years.